Swissminiatur
: Inside you will find more than 120 models representing the patrician houses, the castles, the cathedrals and other buildings of Switzerland. For the fans of the railways-models we have more than 3500 m of rails with no less than 18 trains, funiculars, rack-railways, cable-cars and boats in motion.
All the models of our exhibition are built on the scale of 1:25.
A park for children will allow you to sit quietly on the restaurant-terrace while your children have fun.
Garden-enthusiasts will find more than 1500 different plants and over 15000 flowers.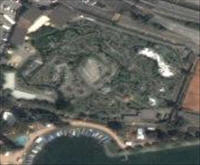 Tags:
swissminiatur
,
exposition
,
switzerland
,
sightseeing